I have to say that after all the ranting I did last week, I almost didn't find anything to throw a tantrum about this week. ALMOST! After a moments thought I came up with
Christmas Decorations!
YEP!
Actually it is the fact that the retail stores have started forcing Christmas on us in June. Actually there was a store I went into that had a small section of Christmas Items all year round! Now, please don't get me wrong, I start on my Christmas items in the summer, but that is because I am making them. Craft stores are not at fault, it takes TIME to make your items, so the supplies must be there sooner than the Christmas trees and ornaments.
BUT, I like Labor Day, Halloween, Fall and Thanksgiving. I not only like to decorate for them, celebrate them, but also I like seeing them in the stores! It makes it really feel like Halloween when you see the store decorated with spiders and ghosts. Even if I don't buy anything I still like to walk through the shelves of decorations. But almost every store I have been in over the last few weeks is focused on Christmas. Yes, there are Halloween costumes - but only a row or two - with 4 rows of Christmas right behind it!
So here is my question, how 'special' can Christmas be if you see it for 5 months? I want it to go back to being a BIG deal to decorate and enjoy the season, what about you?
~~~~~~~~~~~~~~~~~~~~~~~~~~~~~~~~~~~~~~~~~~~~~~
Here is what I listing last night in my
ArtFire Studio
last night, what do you think??
~~~~~~~~~~~~~~~~~~~~~~~~~~~~~~~~~~~~~~~~~~~~~
Today's featured artist is
RenGalSA
. This creative artist does some amazing things with polymer clay. I found this little 'treasure' tin that my Aye would love. At first I thought that it is painted, but if you look closely and read more about it you'll find out that it is actually polymer clay that has been attached to the tin - how cool is that?? She also is an amazing drawing artist. Please go check out her sites and please make sure you let her know where you heard about her!
~~~~~~~~~~~~~~~~~~~~~~~~~~~~~~~~~~~~~~~~~~~~
Today's hops!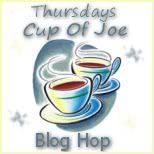 ~~~~~~~~~~~~~~~~~~~~~~~~~~~~~~~~~~~~~~~~~~~~~
Today I would like for you to step back and look around you - be thankful! ~KM